At DU, you have a variety of housing options, all within walking distance of class. While you must live on campus for the first two years, you may choose to stay after that for the convenience and community. From singles and doubles to suites and apartments, we have you covered.
But residence life is not just about room size and location. Housing & Residential Education staff will set you up to have fun together and will support you no matter where you live. And please check out DU's specialty housing. From Living & Learning Communities for First Years to the All-Gender and Collegiate Recovery Communities, there's a place for everyone. 
Start by finding places to live by your school year or type of housing community.
Find a Place to Live
Residence Halls for First Years
Welcome to DU! All First Years live in one of these three residence halls. Each hall is comprised of double rooms, so you'll have a roommate. Once you receive your room assignment, get acquainted with your new building here. 
Residence Halls for Second Years
Rising Second Years go through the room selection process in the spring. You'll choose who you want to live with and where you want to live. You have three residence hall options. Learn about them here. 
Apartments for Third & Fourth Years
After your two-year live-on requirement, you're free to live off campus. But many rising Third and Fourth Years decide to stay on campus for the convenience and community. Each of these apartment buildings is centrally located. And you're likely to find a unit configuration that fits you and your friends.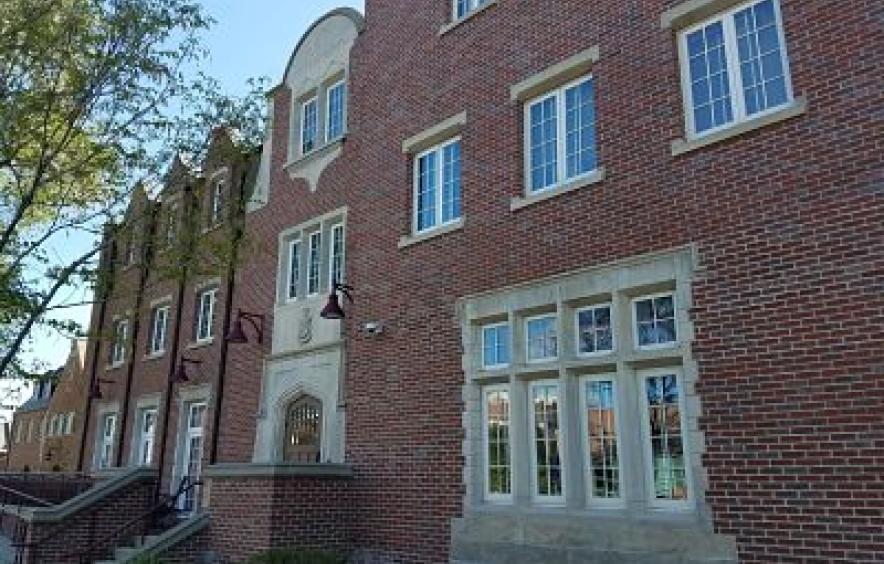 Transfer Student Housing
We're glad you've chosen DU to continue your education! Housing & Residential Education (HRE) will help you get acclimated and thrive. You'll live in Centennial Towers, known as Towers, or join the Transfer Living Community, or TLC, where you'll build your social network and enjoy live-in Resident Assistant support. TLC members live in Transfer House, which is in the center of campus.
Transfer House
Apartments for Graduate Students
You can be busy day and night. So why not live on campus and save commuting time? Nothing beats going home for lunch and a nap before heading back to class or lab. Lynn Marie and Summit Apartments are on the north end of campus, steps from the Ritchie Center athletic facilities and close to Anderson Academic Commons and many academic buildings. Lynn Marie has one and two bedroom units, while Summit is all one bedrooms. Apartments are furnished, so you can move right in. 
Fraternity & Sorority Housing
As a member of a DU fraternity or sorority, you may be looking forward to living with your fellow members in a fraternity or sorority facility. While Fraternity & Sorority Life works with all DU fraternities and sororities, nine have a relationship to DU Housing. The housing facilities of four are DU owned and/or operated, and five are privately owned and/or operated. Check the Fraternity & Sorority Housing page to see if your fraternity or sorority house is on the list.