Fraternity & Sorority Life
Membership in Fraternity & Sorority Life on campus provides undergraduates and alumni with tremendous opportunities for lifelong friendships, leadership development, and both academic and career enhancement. Around 18% of DU students are involved with fraternities and sororities. Many of these students also hold positions in the Undergraduate Student Government, the DU Programming Board (DUPB), Student Media Board and other prominent organizations across campus.
Our CrimsonConnect page includes information about community wide programs, Recruitment/Intake, academic reports, and FAQs. This page includes contact information to Fraternity & Sorority Life staff. We look forward to sharing more information with you!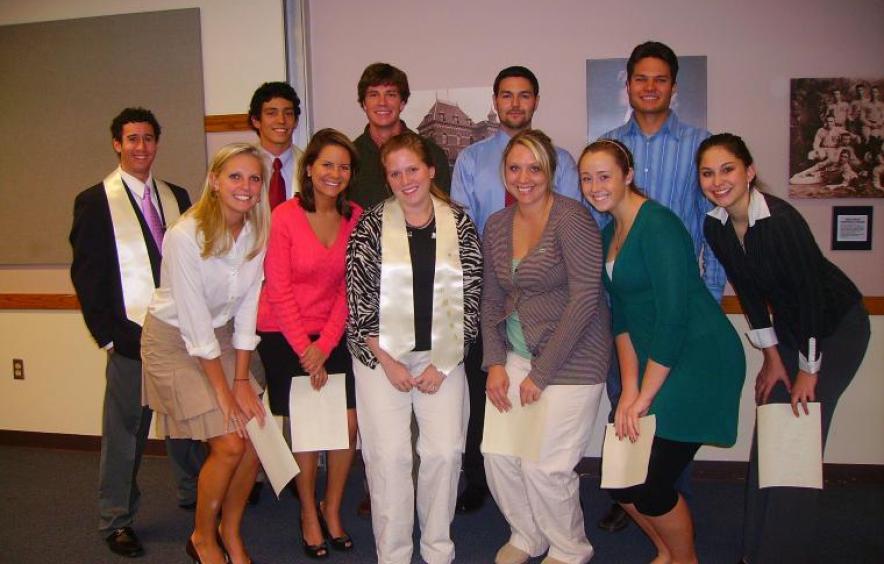 What is Fraternity & Sorority Life?
Our fraternity and sorority students are scholars, athletes, and campus leaders who positively contribute to the DU community. Fraternity & Sorority Life strives to cultivate Greek chapters who live their values: promoting individual member growth and development, engaging alumni and external partners, and preparing members to become responsible global citizens.
FSL Community Scorecards
Multicultural Greek Council
The Multicultural Greek Council at the University of Denver strives to promote higher education, provide community services, enhance leadership, and serve as a liaison between the Multicultural Greek Council, the University student body, and administration, thereby improving the campus environment.