About this Page
AccessibleDU: Student Disability Services is committed to providing the accommodations necessary for any student to equitably participate in and benefit from all the DU community has to offer, regardless of disabilities. Be sure to request any needed accommodation as early as possible via the Accommodate Portal. It is also a good idea to inform instructors of your accommodation requirements upfront, even before they are granted by SDS, in order to kickstart the process and optimize implementation.
Below, we have highlighted many of the most commonly requested accommodations available, though this list is by no means exhaustive. Please consult the SDS Student Handbook for complete details.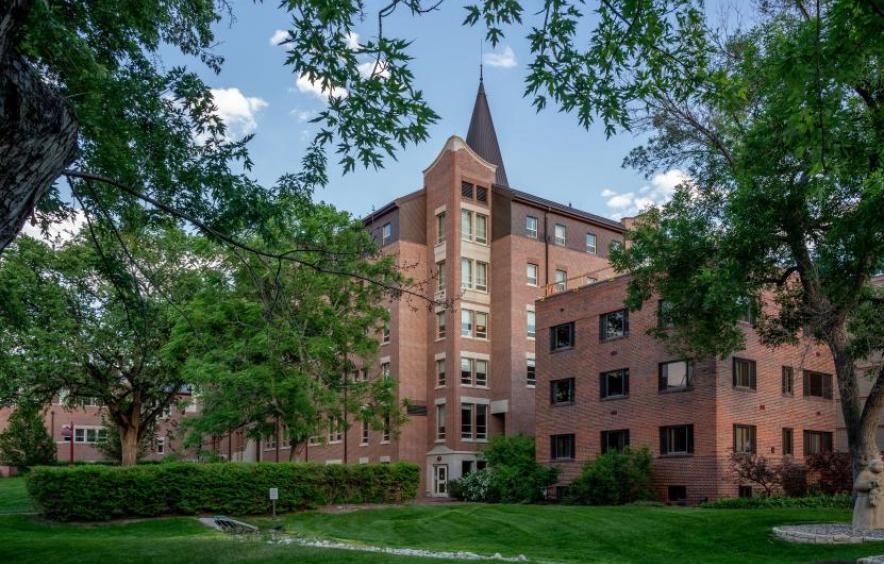 Housing Accommodations
Some students with disabilities may require reasonable housing accommodations. Student examples include: accessible bedroom and bathroom; first floor room; emotional support animal, single room, kitchen access, meal plan modification 
Student Action Items 
If SDS housing is needed, SIMULATANEOULY request housing through HRE and request your Housing accommodation through SDS.
DSP Student Responsibilities: 
Please pay attention to important deadlines from both housing and SDS!