Opportunities & Recruitment Process
The 4Discoveries Peer Mentor is a dynamic role, that mirrors that of the DU Student Experience. By engaging with and through the 4D model, 4Discoveries Peer Mentor mentors incoming students to create a sense of belonging and community. This is done during Discoveries Orientation week through the establishment of a relationship with their associated FSEM course. Then building on these relationships and expanding on them in leadership either at First Ascent or through on-campus First Year Programming. These students are a key part of the new student transition and provide students the opportunity to gain leadership skills, interact with incoming students, and build relationships with their peers. 
"I really enjoyed being a 4DL. It's extremely rewarding to be able to hang out with our freshman and help them make the biggest transition in their life."

Stop By and See Us!
We will have various tabling sessions in the coming weeks where you can come talk to a current 4D Peer Mentor. See you there! 
Thursday, February 16th @ 12PM-2PM on the Bridge 
Tuesday, February 21st @ 3PM-6PM on the Bridge
Wednesday, February 22nd @ 4PM-6PM on the Bridge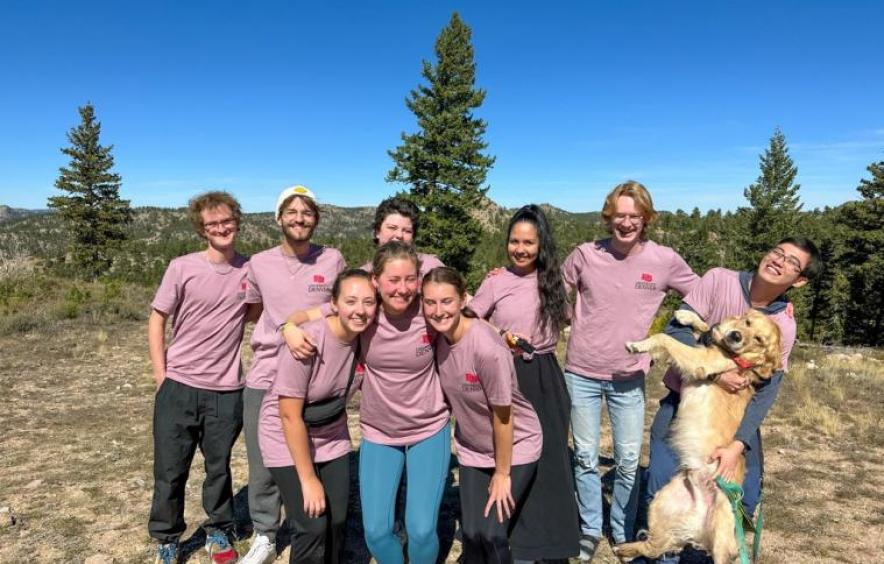 2023 Application Timeline
Priority Application Deadline: March 3rd
Group Interview Dates: 
February 24th
February 8th 
March 1st 
Once you submit an application, our team will review your resume and extend an invitation for a group interview for one of the above dates. 
Offers will be extended on a rolling basis following group interviews. 
First Year Programming Specialist
Participate in 1 on 1 "office hour" drop in opportunities for new students throughout the quarter
Host 1 crimson connection per quarter, paired with another student leader.
Support 4D Student Coordinators in committee specific work: social media, event planning, recruitment, etc.
First Ascent Specialists
Support First Ascent trip preparation and check-in prior to trip departure
Serve as cabin leader – execute cabin meetings, report general behavioral issues, aid in emergency management reporting, support student participants with general program management and operation as needed.
Help manage groups and their safety during activities. 
Register FA participants for outdoor activities, shuttle groups to activity areas, and ensure activities begin and end on time.
Help organize, facilitate, and monitor the safety of recreational sports such as soccer and volleyball games, yard games, archery tag, axe throwing, capture the flag, etc.
Transfer Student Specialists
Plan and host monthly transfer student programming.
Build comprehensive National Transfer Student Week program and execute.
Collaborate with Transfer Living Community, Transfer Student Senator, and other transfer specific campus partners to be sure programming is meeting student needs.
Maintain engagement with transfer student population on raftr.
Support Transfer First Ascent weekend (see First Ascent Specialist requirements)