In the name of Allah, the Most Gracious, the Most Merciful
This school year, the Muslim holy month of Ramadan (roughly March 23 to April 22) overlaps with the beginning spring quarter, and falls entirely within the spring semester (Law).
The Cultural Center and campus partners are excited to compile resources, information, and events happening on-campus and in community to celebrate the holy month of Ramadan! Whether you're in the Muslim community looking for information and resources, want to learn more about this time of year, or completely new to Ramadan and stumbled here, we're excited you reached this page. 
To our Muslim students and colleagues: Ramadan Mubarak and may you act with Allah in mind, center forgiveness, and may this Ramadan be filled with bountiful rewards from your worship!
If you have questions about specific events or services, please contact the individual coordinators or providers directly. If you have updates or additions for this list, please email TCCinfo@du.edu We will post updates as often as possible.
Context and Campus Impact
Ramadan is a holy month of fasting, introspection and prayer for Muslims, the followers of Islam. Fasting is one of Islam's five fundamental principles. Each day during Ramadan, Muslims do not eat or drink from right before sunrise to sunset; they are also supposed to avoid impure thoughts and bad behavior. Muslims break their daily fasts by sharing meals (iftar) with family and friends before praying, and the end of Ramadan is celebrated with a one-to-three day festival known as Eid al-Fitr, one of Islam's major holidays. The last 10 days are the most holy for Muslims, when it's common for people to stay up throughout the night praying. So please be extra understanding and supportive these final nights. 
Those able to fast will abstain from all food or drink (including water), and many more are involved in community events through the month–-all of which can impact energy levels, attention spans and more, especially later in the day and cumulatively, later in the month. While there's no need to presume or ask who's Muslim or fasting , please be mindful of this possibility in your classes, offices, meetings, and events.
It is OK to eat in front of Muslims without being apologetic. However, to be more inclusive, avoid scheduling events during the day that focus on food.
2023 Resource Updates Still to Come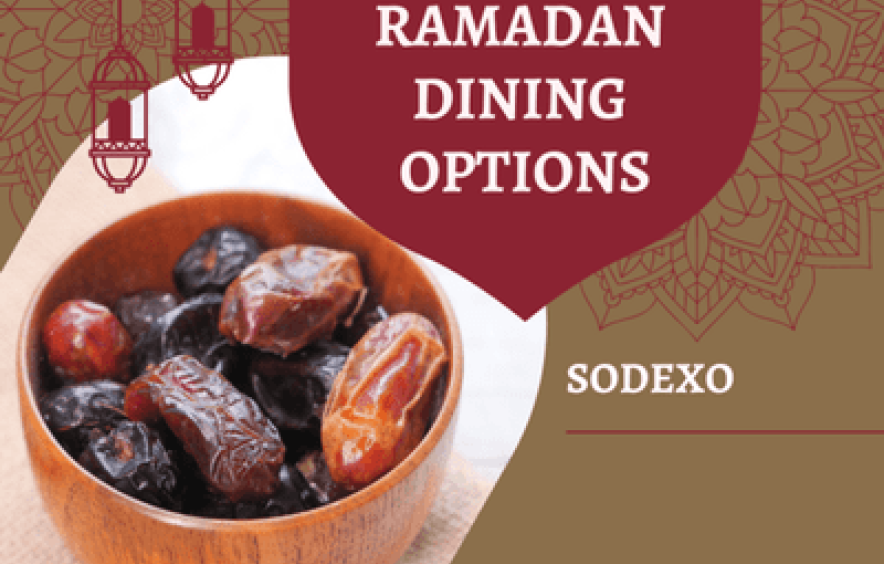 Dining Options
To support affiliates, especially those on campus meal plans, in balancing observance and nutrition through Ramadan fasting, we've arrange the following dining options based on past usage, campus dining changes, and COVID requirements.
Not all dining options are open before sunrise or at/after sunset. So, please plan ahead!

General Meal Information
Suhoor/Breakfast Meals can be pre-ordered (for pick-up night before) for all 7 days a week
Iftar/Dinner Monday through Thursday

boxed meals can be pre-ordered, and picked up at that day's Late Night Station

Pick up week nights until 9:45p
Pick up Fri-Sunday until 7:30p
Communicate as soon as possible if you can't be there for pick up time.

Regular plated dine-in/to go meals can be ordered at that day's Late Night Station (no pre-order required).
The Late Night station will change each day.
Campus Partners iftar meals will be a sponsored in partnership with campus offices and the DU Muslim Student Association (MSA);
Saturday and Sunday meals will be from the regular Sodexo menu, dining locations and weekend meal hours; please plan to purchase and save for breaking fast later
Break your fast with dates, milk, and a non-dairy option in fridges around campus (listed in the "Prayer Spaces" section below).
You can also purchase and save to-go meals from any Sodexo location during regular dining options, eating them after sunset. This is also a great option for people who might have classes or commitments away from the Community Commons in the evenings.
View Ramadan 2023 Menu Options here

Advance order of suhoor/iftar meals
Pre-order your boxed, pick-up meals on week-by-week basis with order form links below.
For the week of April 2nd - morning of April 9th meals, order by Friday, March 31st at 5pm - Order here
For the week of April 9th - morning of April 16th  meals, order by Friday, April 7th at 5pm - Order here
For the week of April 16th - April 22nd meals, order by Friday, April 14th at 5pm - Order here
Please pay attention to the information and dates in the order form. Email questions to at tccinfo@du.edu
You must select vegetarian or halal meat option.
Each boxed meal ordered = 1 swipe or 9.50. So, if you order both an iftar and a suhoor meal, that's 2 swipes for those on meal plans, or $19 in Flex. (Non-meal plan students who may need financial support to sign up for meals are encouraged to contact the Cultural Center staff at tccinfo@du.edu)
Details on where/when/how to pick-up your ordered meals will be sent in a confirmation email after you submit your order.
To cancel a meal, please email Sodexo being sure to include your name, DU ID#, and specific date+meals you are canceling. If you do not cancel an order by 5pm the day before, you will be charged, even if you don't claim the meal.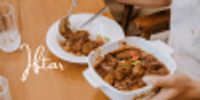 Don't have a campus meal plan? You can:
Pay with credit/debit or flex dollars for dinners at the Commons.
Pre-purchase 10 meal blocks, good at Commons 2nd floor throughout spring quarter.
Request financial support directly in the meal ordering form each week. If you do need financial support for meals, we have a few more questions on the form for us to best support you.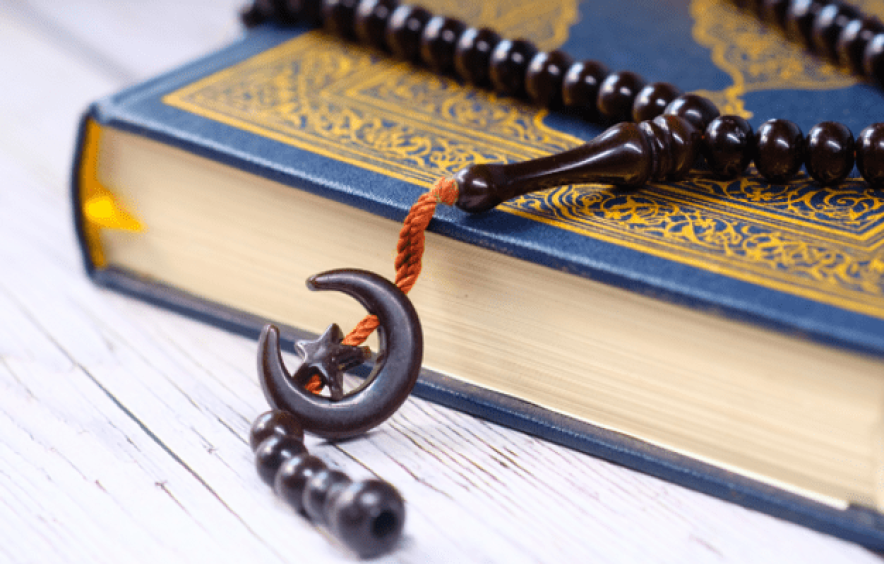 Access to Prayer Space on Campus
The following regular and specially-scheduled spaces will be available for personal and small group prayer, open during regular building hours. Dates and travel prayer mats will be provided in each space:
Anderson Academic Commons (Library), room AAC 182 *Fridge available in Front Porch - AAC 290 fridge accessible when Front Porch is closed
Burwell Center for Career Achievement Respite Rooms are lockable, and available if not otherwise in use. Ask the front desk where the room is on the first floor; rooms are in space general location on the 2nd and 3rd floors.
Driscoll Commons Muslim prayer space (Room 29) *Has snack fridge.
Korbel (Sie Complex) 3105 *has snack fridge (Please use door dry erase board to indicate your likely end time, so others know when space will be available) Please contact Kristen.Noble@du.edu with questions.
Ricketson 314, Reflection Room (Law School), west end of third floor. *3 full size fridges in lobby (west of Reflection Room)
Engineering & Computer Science, ECS 380 & ECS 480 - located on the north end of the ECS Building. *Fridges located on 3rd and 4th floor kitchens.
If you plan to pray Fajr on campus, please request extended access to Driscoll South, room 29 (Muslim Prayer Room). Please request access with this form.
While there are no facilities within the prayer spaces to make wudu, there are public restrooms near each.
2023 Events & Group Contacts

Contact
We'll continue to add events and resources here as known. 
If you have questions about specific events or services, please contact the individual coordinators or providers directly.
If you have updates or additions for this list, please email them to TCCinfo@du.edu