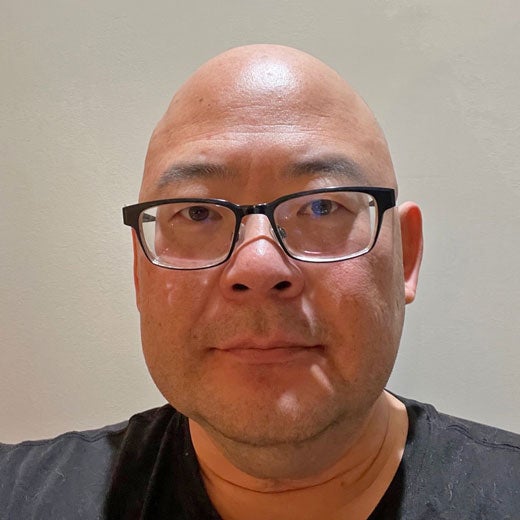 Charles Park
Psychiatrist
Pronouns: He/Him/His
Health & Counseling Center
Counseling Services
Psychiatric Services
What I do
I am a Board-Certified Psychiatrist. I am boarded in General Psychiatry and Addiction Psychiatry. I am also interested in various forms of psychotherapy and have a certificate in Psychodynamic Psychotherapy. I am also interested in cutting edge treatments such as Transcranial Magnetic Stimulation (TMS) for treatment refractory depression.
Professional Biography
I received my undergraduate degree from Colorado College and graduated with a bachelors with a BA in Biochemistry. I then received my medical degree (MD) from New York Medical College. While I initially matched into a Neurology residency in New York, I could not ignore how much I was fascinated by the human mind so I switched and matched into the General Psychiatry residency at CU School of Medicine General Psychiatry program. During my training in general psychiatry I developed an interest in Addiction Psychiatry and Psychodynamic Psychotherapy and received additional training in both. My wife, a child and general psychiatrist was accepted into the University of Hawaii School of Medicine, so I followed her there and received additional training in Addiction Medicine with an emphasis in research. I was a sub-investigator for a NIDA sponsored research program examining various pharmacological agents to treat methamphetamines. I also became an assistant director for the addiction psychiatry fellowship program at the University of Hawaii's School of Medicine Psychiatry Department. My family and I returned to Colorado in 2007 and I have practiced psychiatry in a wide range of settings: from the Denver VA, to CU School of Medicine as a Senior Instructor and staff psychiatrist at CeDAR. I have also served as a consultant in various other addiction treatment programs from Methadone clinics, at Private Inpatient Programs such as Parker Valley Hope, and community mental health. I have also practiced for many years in private practice as well as in my wife's clinic The Mind Store where we practice cutting edge treatments such as Transcranial Magnetic Stimulation (TMS).
Degree(s)
MD - Addiction Medicine, Univ. Hawaii JABSOM Dept. of Psychiatry, 2007

MD - Addiction Psychiatry Fellowship, CU School of Medicine, 2006

MD - General Psychiatry Residency, CU School of Medicine, 2005
Licensure / Accreditations
Psychodynamic Psychotherapy Certificate: Denver Psychoanalytic Institute: 2006

American Board of Neurology and Psychiatry: Board Certified General Psychiatry: 2009-2019; re-certified 2019

American Board of Neurology and Psychiatry: Board Certified in Addiction Psychiatry: 2012-2022; recertifed in 2021